The hottest day ever recorded in Lincoln, NE:
July 25, 1936
High: 115 F Low: 91 F
Average temperature for the day = 103F !
With an overnight low of only 91 F after a daytime high of 115 F, residents of Lincoln spent the
night on the capitol lawn to escape the heat inside their non-airconditioned dwellings.
(Photo courtesy: Nebraska Historical Society)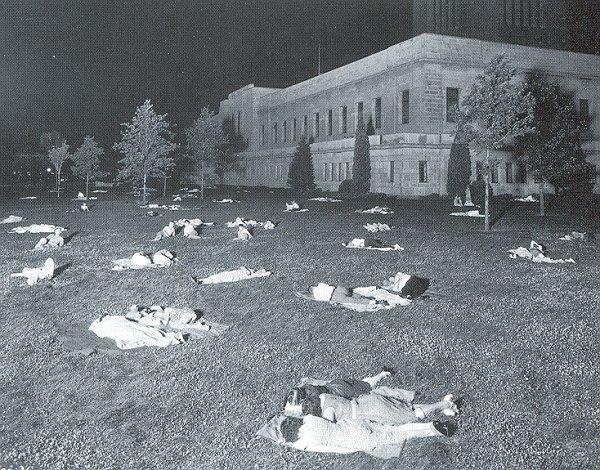 ....